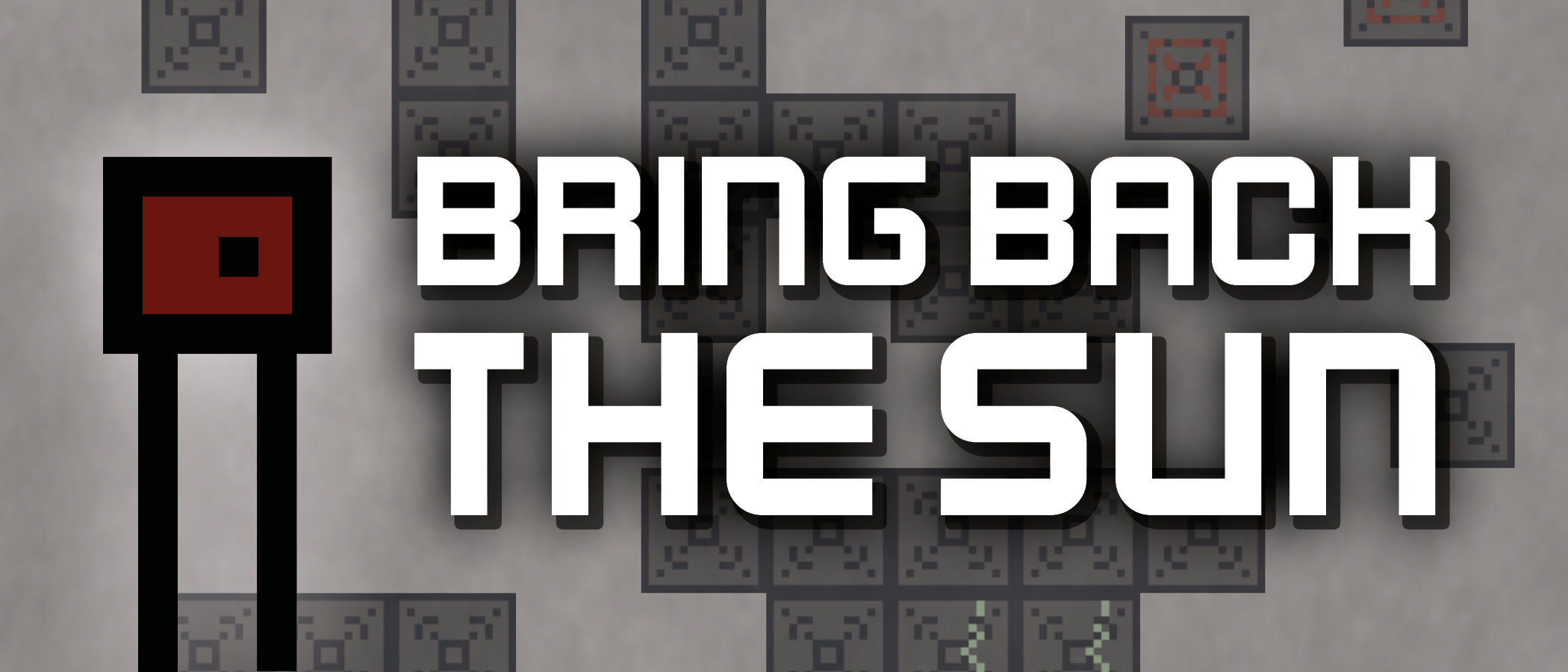 Bring Back The Sun by Daniel da Silva
Hey everyone!
In the last couple of days, I worked on the 1.0.1 update for BBTS and now, it's finally ready!
This update reduces the filesize of the game over whopping 40%. 0,01% or so are due to trimming whitespaces and removing unnecessary comments and code and the rest is possible because I compressed the music.
Everyone with abysmal internet speed or small harddrives should have a better time now :D
I always wanted to make the game to have a smaller file size since it doesn't have a lot of assets and today, it is a lot smaller!
I also fixed various stuff around the text part of the game in regards to the Spanish and English versions.
The old savefiles still work - just copy them in the folder with the game :)

Full changelog:
- Reduced the filesize over 40%!

- Finally, I fixed an irrelevant bug relating to the credits
- Fixed various text messages that were too large
- Corrected/Changed some sentences in English and Spanish
- Small graphical adjustments
- Added Spanish translation for the settings (thanks to my translator Marcelo Escobar!)

- Made one level a little bit easier because it was unfair if you were a little bit slow
- Small bits of code cleanup
- Changed the file format to tar.gz for the Linux version (the 0.9.0 and 0.9.1 had that but I didn't do it for the 1.0.0 (but now it is!))
Files
Windows_BringBackTheSun_1_0_1_Version.zip
30 MB
58 days ago
Linux_BringBackTheSun_1_0_1_Version.tar.gz
32 MB
58 days ago
Get Bring Back The Sun by Daniel da Silva