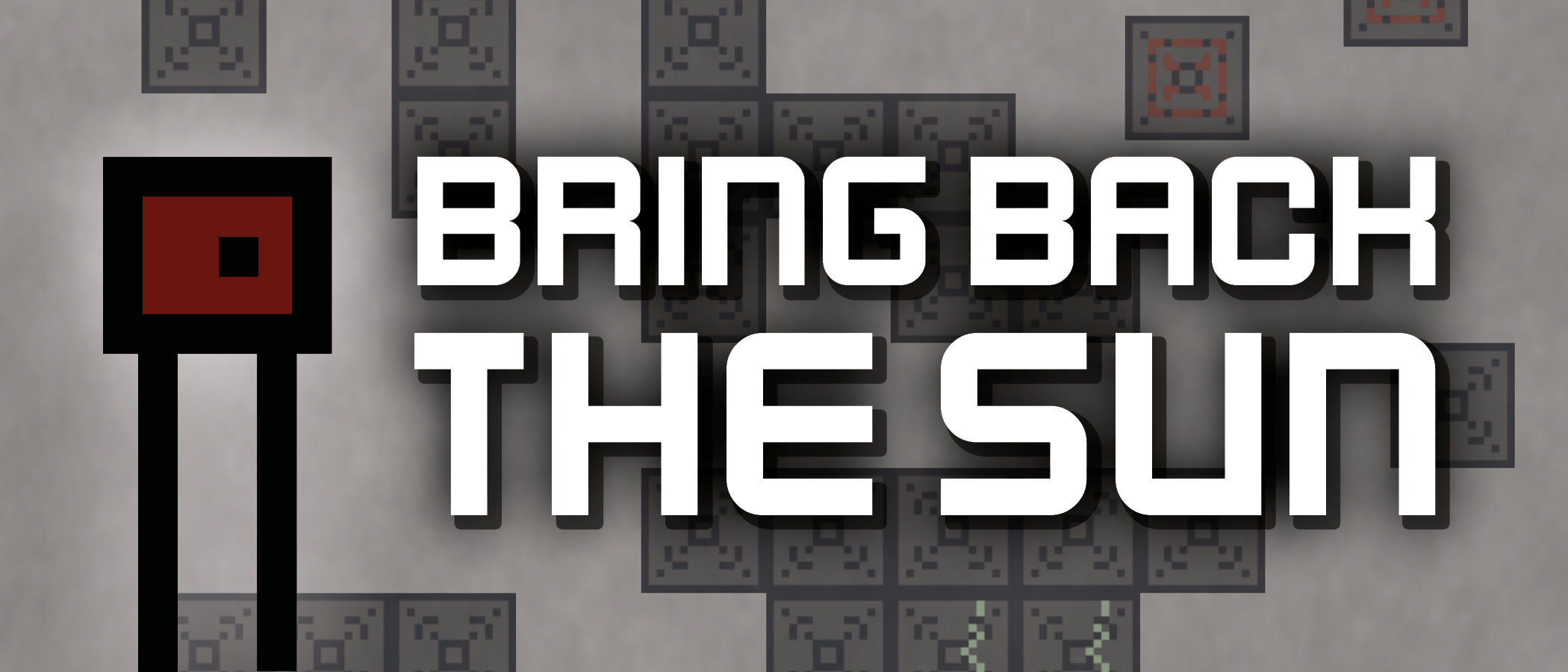 Bring Back The Sun by Daniel da Silva
From vvvvvrrrrrr to mmmmmm Update! V. 1.0.2
---
Hey guys!
The 1.0.2 Update is here!
The most significant changes are related to internal settings and the GPU load is now decreased by at least 25%! I don't know exactly since it's a bit hard to measure and varies from hardware to hardware.
These internal adjustments also changed the renderer from Open GL 3.3 to Open GL 2.1 which increases the compatibility across devices. If you have a really old laptop the game should now work even better (or work at all).
I needed to change some graphics a bit but the overall look of the game didn't really change. There are some instances where the game graphics are different but nothing major.
This change also seems to reduce the load on the CPU a little bit which is a nice side effect and I think there's a minimal decrease in ram usage.
Initially, I wanted to do this in a couple of weeks or months after release because it seemed like a lot of work but honestly, it was done relatively fast.
This will make the game also more future proof since the people behind Godot (the engine that I use to make this game) seem to think about abandoning GLES 3.0 somewhen in the future (which I used before and works with Open GL 3.3) in favour of Vulkan where I don't know how the hardware support for older devices will be. It seems that GLES 2.0 (Open GL 2.1) won't be abandoned and will receive updates (the last big thing was 2D Batching which reduces the workload of the GPU immensely).
Furthermore, I improved the code on various instances which also should lead to a tiny performance boost for the CPU in some cases but it's so tiny that it is irrelevant.
Overall there's less battery drain and it feels snappier.
"Bro, I don't care about performance in a game that works fine on my machine." - Okay, I get it!
If you have a somewhat recent system these performance boosts are irrelevant for you.
But wait, there is more:
I fixed a bug which was related to the improved sound settings. Cool! :'D
Full changelog:
- A couple graphical adjustments
- Removed some unnecessary stuff that was leftover
- Small bits of code cleanup
- Changed/Deleted code. This should increase CPU performance in some cases but it's negligible
- Fixed a bug that was introduced when I improved the sound settings
- Changed internal settings that reduce the load on your GPU and CPU (maybe your laptop fan is now going mmmmmmmmmm instead of vvvvvvvrrrrr)
Files
Windows Bring Back The Sun 1.0.2 Version.zip
30 MB
55 days ago
Linux Bring Back The Sun 1.0.2 Version.tar.gz
32 MB
55 days ago
Get Bring Back The Sun by Daniel da Silva